Wager Program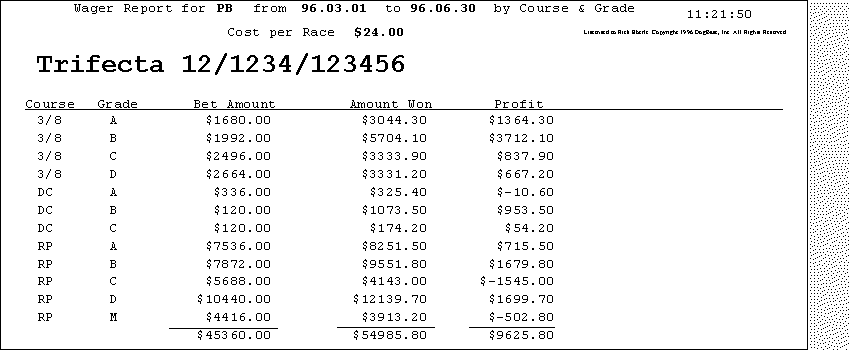 This report takes the Bet Type & Computer Selections you Enter and compares it to the historical database. A listing is generated (See Above) providing the Bet Amount, Winnings and profit. This way you may try different bets against the history to determine what betting styles work best at your track.

Return to DogBase Home Page

For Further Information:


E-mail To Questions@DogBase.com



Call (561) 641-0030 ask for Rick.


Copyright © 2004 DogBase, Inc. All Rights Reserved.
Last Updated 12/08/2000